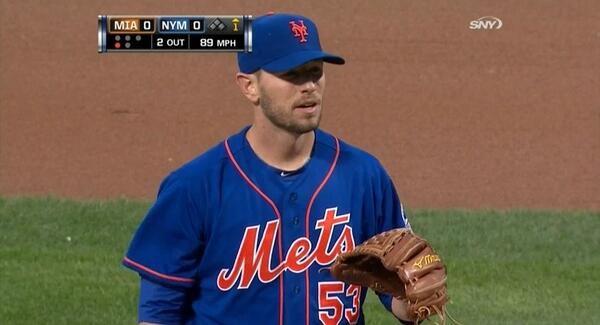 Michael Baron, Contributor
These jerseys look fantastic. It's a nice, clean and classy look. The Mets said last year they missed the cutoff for MLB to approve these jerseys for 2012, which is why they didn't make their debut until this season.
They're just like the "Los Mets" jerseys from 2011, which were equally as awesome. Last year, the Mets tried a "Los Mets" jersey with white lettering, and it just didn't have the same contrasting look these do with the orange lettering. I think it's a perfect look with the solid white pants, although I'm not sure how they would look with their pinstripe pants. I hope they wear these on a regular basis, both at home and on the road…
Thanks to Rich Macleod for the image.
---
---
---
---